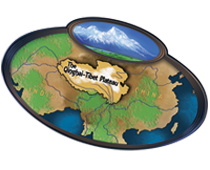 In this age when our children are intensely devoted to checking their Facebook page or tweeting just about anything that happens in every minute of their lives, exercise comes in drizzles. As moms, it is important that we make them realize that it is not only their thumbs and other fingers that should get exercise. We also have to show our kids that the world outside is so much better than what they see in their smart devices.
What better way to accomplish these two than to give them challenges that will get them exploring the natural environment and at the same time feed their sense of adventure? Use weekends, if not after school time, to go to the park or to your community clubhouse and create a scavenger hunt-type of activity for your kids. Let them look for a treasure by running, swimming, or hopping from one spot to another. Not only will you let them get those muscles developed, you will also be able to tickle that inner adventurer and explorer in your kids.
You can also give them a pretty vague task or goal to accomplish. In this way, you will be stimulating your kid's creativity and innovativeness. You might be surprised what they can do.
The possibilities of adventures are limitless. These little adventures we will give our kids will test not only their physical strength but they can also build a positive character and attitude towards life.
#traveltheworld #kids #seethesights #teachyourkids #fullcyclepublications #spartanandthegreenegg  #books #nabilakhashoggi #OnTheBlog