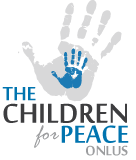 In the spirit of Spartan And The Green Egg, The Children For Peace is a non-governmental organization that helps young people living in challenging circumstances obtain essential needs such as food, medical help and educational opportunities.
Their projects are 100% donation-based, and can be tracked by members of the Spartan And The Green Egg Community here. The Children For Peace provides an excellent opportunity for children to learn more about impoverished areas of the world and play an active role in watching groups make steady improvements, while supporting their causes virtually.
All donations they receive go directly to the projects they help fund. The Children For Peace pays no salaries and no overhead except for annual fee paid to their accounting firm that files all documents required for the government in Italy.
#traveltheworld #kids #seethesights #teachyourkids #fullcyclepublications #spartanandthegreenegg  #books #nabilakhashoggi #OnTheBlog