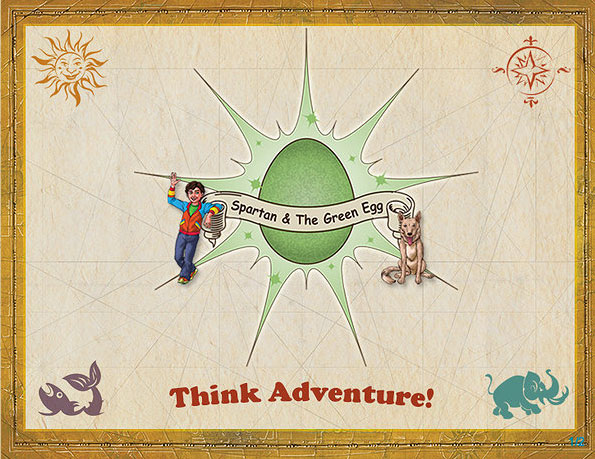 You're already aware that children are born with unique personalities that develop very early on, but you may not know exactly how to support them since they are often completely the opposite of our own. In the Spartan And The Green Egg series, each character has a different personality that almost every child can identify with. Your child may be adventurous by nature, like Spartan, or they may be artistic and curious like Katie. Maybe your child is intellectual like Max or mechanically inclined like Tor. Or, they could be wildly imaginative enough to identify with Egg.
No matter what type of personality your child has, finding a way to anchor them in their own inclinations can help them build confidence in their own unique strengths. Here are five ways to do just that.
ADVENTURER: THE SPARTAN TYPE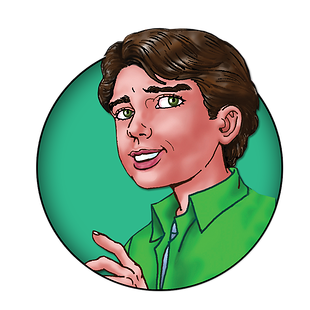 Spartan is a leader on a constant quest for knowledge. If your child is similar you may want to engage them in activities that will satisfy that quest while allowing them to use their imagination. Pretend play is a great way to do this. Let your child share something new with you that they may be learning in school, like what an archeologist does. Let them read Spartan's adventures and have them create their own adventure fantasy that corresponds to what they are currently being taught in school. Have them join a virtual world with like-minded children, like the Explorer's Club, where they can share their creation with other like-minded adventurous children. You will be satisfying your child's thirst for knowledge while helping them expand their imagination.
CREATIVE: THE KATIE TYPE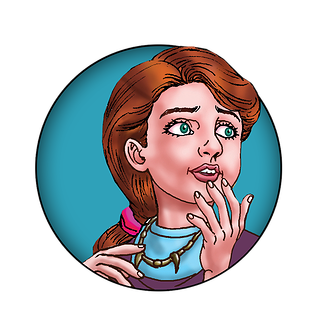 Katie loves a challenge. Her strong sense of imagination coupled with her artistic ability allows her to physically create what her mind thinks up. If this sounds like your child, try letting their artistic talents drive their imagination. You can help by taking your child to art museums where they can see the imaginations of other artists come to life through the framed canvases. Let them read the Spartan series and learn how Katie uses her creativity to solve unforeseen problems. If your child sees what others have done they may be more willing to do the same. When they join the Explorer's Club they will be able to share their creative ideas with other children doing the same. By doing this, you will not only help your child use their imagination, you will help support their artistic talents, too.
MECHANICAL: THE TOR TYPE

Tor is lazy and messy but also loveable and good with machinery. If your child is constantly taking his or her toys apart just to put (or attempt to put) them back together you may be raising your own Tor. Blocks are a great way to help your child use their imagination along with their love of engineering. If your child is older try more technical sets like K'Nex sets. These allow your child to create what they want using more technical elements like brackets and metal beams. By introducing your child to these toys you'll allow their mechanical abilities to shine as you encourage them to create what is in their mind. If you don't want your entire house to become a grounds for re-building, have them join the Explorer's Club where they can rebuild and talk shop with kids all over the world in a virtual setting.
INTELLECTUAL: THE MAX TYPE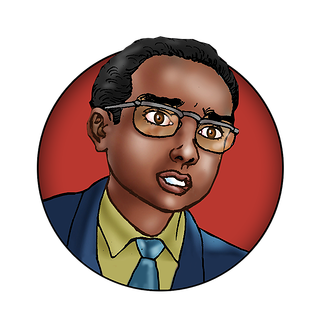 Intellectual and analytical, Max uses his natural intelligence to research and analyze different facts as he and his friends explore the world. If you believe that your child is analytical and enjoys more intellectual endeavors, like computer games, you may want to use more intellectual methods to cultivate their imagination. Reading is obviously a great place to start. Your child can pick out a book to read and imagine that they are the main character in the story. Maybe they will pretend that they are the detective in a mystery book that follows clues to solve a crime. By encouraging this behavior, your child can use their intelligence and their imagination at the same time.
IMAGINATIVE: THE EGG TYPE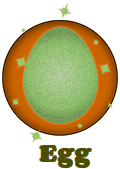 If your child's imagination is in constant motion, coming up with ideas you never thought possible as his or her age, you may find it a challenge to put them in touch with an equal counterpart to ground their thoughts. Finding Egg in the Spartan And The Green Egg series is the best catalyst for all the characters, and can be an excellent grounding source for your child as well. Egg takes the children on adventures they never knew possible while providing them with love and guidance to carry them safely forward. Joining the Explorer's Club and befriending Egg is a great challenge for your child to focus their imagination in ways that gives them a sense of community, strength and confidence.
No matter what type of personality your child has, there are ways to utilize their natural instincts and abilities to enhance their imagination and sense of exploration. Try one of these methods or let us know what other ideas have worked for you!
Was this post helpful? Leave us a comment and tell us what you think!
#traveltheworld #kids #seethesights #teachyourkids #fullcyclepublications #spartanandthegreenegg  #books #nabilakhashoggi #OnTheBlog