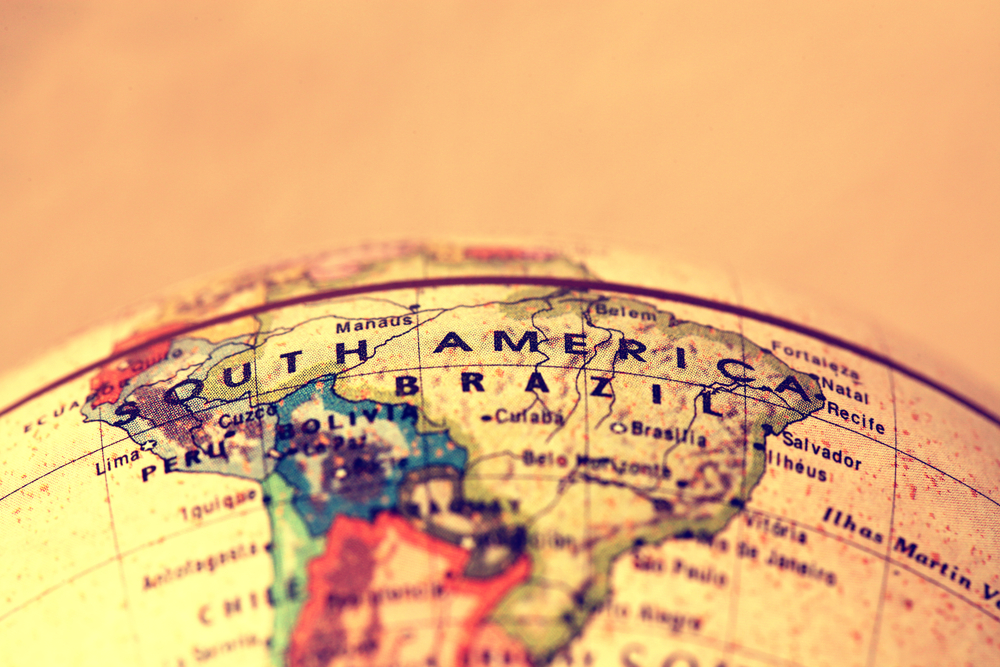 South American culture has been influenced by several different populations, including indigenous people, Asian immigrants, and European settlers, which has created a variety of cuisines that use both native foods and elements from other cultures. While you'll find basic types of foods that you are already familiar with, such as potatoes and corn, you'll also come across exotic fruits and other foods that thrive in tropical climates, like papaya and passion fruit.
Ecuador, Peru, and Bolivia
Have you heard of quinoa? This healthy grain comes from the northwestern part of South America. And if you like potatoes, then you'll appreciate the fact that Peruvian farmers grow more than 100 different varieties of potatoes, including lavender ones. Cultures in Bolivia, Ecuador, and Peru also enjoy spicing things up with a yellow chile pepper called aji amarillo.
Colombia and Venezuela
In the northern part of South America, you'll find a lot of Spanish influence on food. People in Venezuela and Colombia typically use Spanish spices and seasonings, such as cinnamon and cumin, to add flavor to local dishes. They also tend to combine salty and sweet ingredients in their foods by adding things like olive and raisins to tamales and other local favorites. Paella, a dish that contains Spanish rice and seafood, is also commonly eaten in this part of South America.
Paraguay, Uruguay, Argentina, and Chile
The southern half of South America is known for its grasslands, called pampas, where cattle are raised. Which is why beef dishes are common in this part of the continent. Local populations spice up their steaks with chimichurri and salsa. You'll also find a South American version of cornbread, known as Sopa Paraguaya, in this region, as well as many different seafood dishes made from fish caught along the coast of Chile and Argentina.
Brazil
Brazil is known for being a diverse country filled with people from all different ethnic backgrounds. That means you'll find a lot of variety here when it comes to food. In general, Brazilian food has quite a bit of Portuguese influence from the regions early settlers. Native populations added their own touch to those dishes by introducing exotic fruits and vegetables, like cashew fruit, into the recipes. One local favorite in this part of South America is the yuca root, which is used in several dishes, such as feijoada, or black bean stew. Flour made from this starchy root is also used to make Pao de Queijo (cheese rolls).
#traveltheworld #kids #seethesights #teachyourkids #fullcyclepublications #spartanandthegreenegg #books #nabilakhashoggi #OnTheBlog