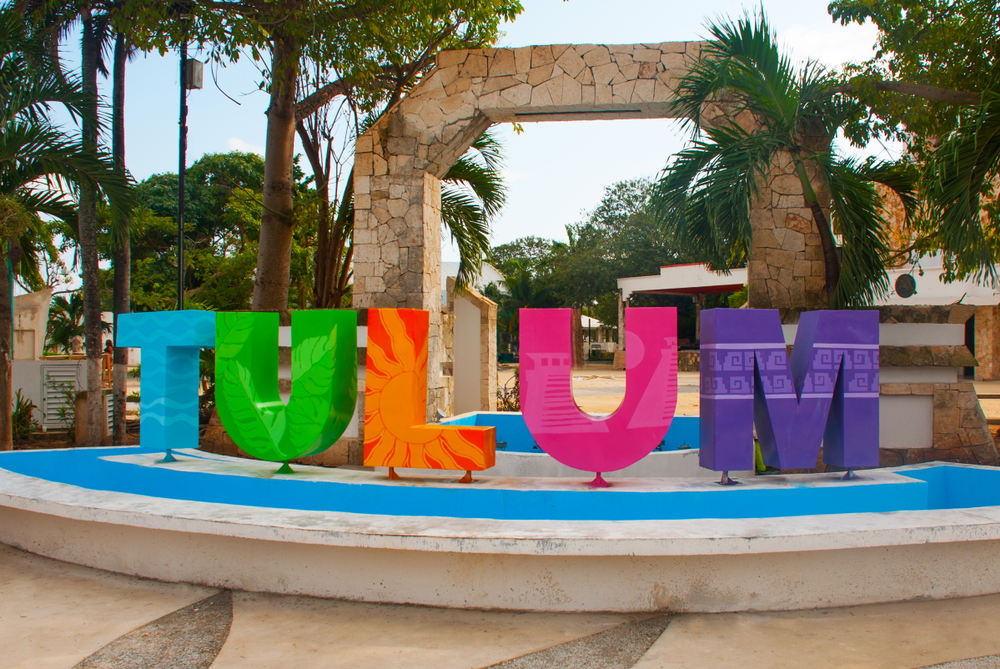 (Photo: Tulum, Mexico, Forbes.com)
Who were the Mayans?
The Mayans or "Maya" were a group of peoples indigenous to Mexico and Central America. They inhabited what is now known as modern-day Yucatán (as well as other parts of Mexico) southward through Guatemala and El Salvador (to name a few countries). The Maya Civilization was cultivated as far back as 7000-2000 BCE. The history of Mesoamerica and its many periods throughout time is vast and quite impressive. The Mayans are known for their building of great pyramids as well as their belief system, where everything is cyclical.
(El Castillo, Encirclephotos.com)
What Mayan Ruins are there to discover in Tulum?
Tulum, Mexico, is known for its amazing archeology and well-preserved ruins built by the Mayans.
"

El Castillo"

is literally translated as "the Castle" and is the remains of the largest façade in the ancient walled city of Tulum.

On the edge of a cliff overlooking the Caribbean, this structure is one of many surrounded by a wall measuring 16 feet in width.

The Temple of the Frescoes is a truly sacred destination. This temple of "frescoes" (paintings) depicts important Mayan gods and goddesses and is located directly in front of the castle (mentioned above).
The Temple of the Descending God is a structure so intricately designed as reverence for one of the Mayan gods that, to this day, the carvings of the upside-down god are not only intact, but, are more prominent at this site than any other (there are only three other known archeological sites where this god is depicted).
LabnaHa Echo Park is filled with cenotes and is basically an underwater cave adventure ideal for diving and snorkeling.
The House of the Columns or "The Palace": What was once the dwelling for Mayan leaders is one of the most impressive sites in Tulum.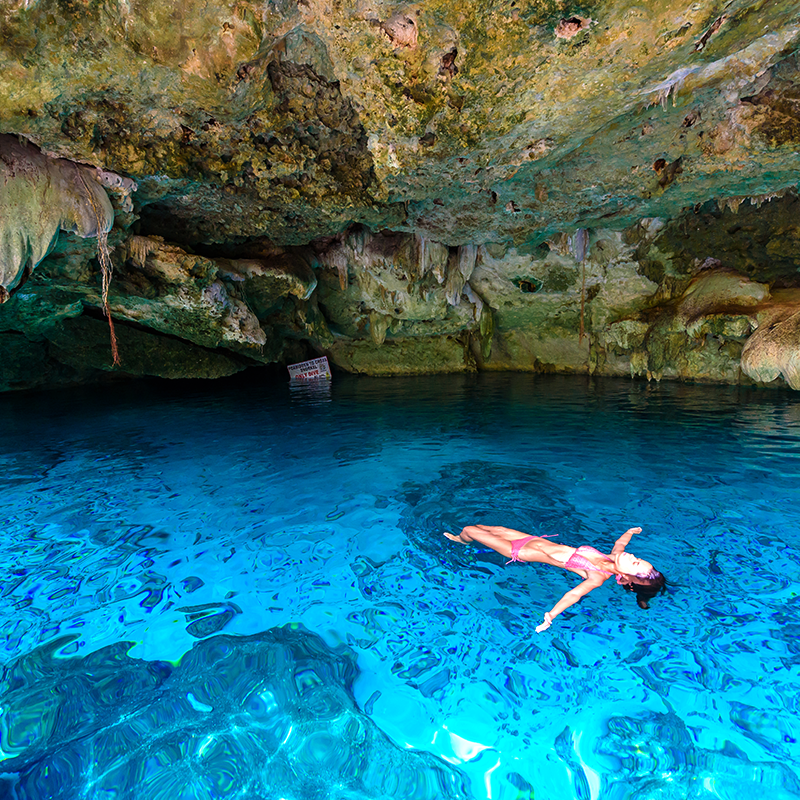 (Cenotes Dos Ojos, bluelife.com)
What Other Wonderful Sights are in Tulum?
Caverns and caves: Tulum is filled with the world's largest underwater system of caves (including The Sac Actun System or "white cave system").

Beautiful ocean views: Tulum is located on the Caribbean coastline. With views of the beautiful, vast turquoise ocean and islands, it is a truly magical place.

Cenotes are natural sinkholes usually formed in caves and filled with groundwater (very much like an underground river). They are usually formed from limestone and are incredibly beautiful, mysterious places to explore and swim. "Cenote" is translated as "sacred well" as these sites were sometimes used by the ancient Mayans for sacrificial ceremonies and offerings. They are only found in the Yucat

á

n Peninsula (there are more than 6,000).

Cenotes Dos Ojos or "Two Eyes Cenotes" is located on the Maya Riviera on the northeastern part of the Yucat

á

n Peninsula coastline. It is one of the world's most desirable destinations as it is probably the most beautiful and famous of all the cenotes. A stairway leads one down into the body of a cave that is also a secret swimming hole filled with abundant blue water and limestone walls. This is a hugely popular destination for swimmers and divers.
For more information from Spartan and the Green Egg (on caves in particular) you can collect travel pins that document amazing destinations all over the world, including The Cave of the Crystals in Naica, Chihuahua, Mexico.
For more information on Mayan Ruins and Tulum, Mexico, visit the websites consulted in this blog below:
https://explorationvacation.net/2015/04/el-castillo-tulum-mexico/
http://historicalmx.org/items/show/10
http://www.sacred-destinations.com/mexico/tulum
https://encircleworldphotos.photoshelter.com/image/I0000q9SYVNaXZBc
https://theculturetrip.com/north-america/mexico/articles/mexico-s-cenotes-hidden-gems-of-the-yucatan/
https://www.everysteph.com/cenote-dos-ojos-tulum/
https://www.tripadvisor.com/Tourism-g150813-Tulum_Yucatan_Peninsula-Vacations.html
https://www.ancient.eu/Maya_Civilization/#:~:targetText=The%20Maya%20are%20an%20indigenous,
Belize%2C%20El%20Salvador%20and%20Honduras
https://www.lonelyplanet.com/articles/secret-swims-the-cenotes-of-mexicos-yucatan-peninsula
https://www.tripadvisor.com/Attraction_Review-g150813-d1632455-Reviews-LabnaHa_Cenotes_Eco_Park-Tulum_Yucatan_Peninsula.html
#traveltheworld #kids #seethesights #teachyourkids #fullcyclepublications #spartanandthegreenegg #books #nabilakhashoggi #OnTheBlog