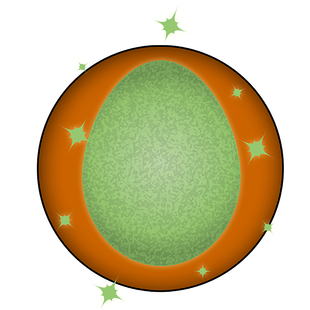 Egg, a friendly alien with a keen sense of a child's need for learning and adventure, is one of the main characters in the Spartan And The Green Egg book series and the catalyst for taking the kids on the adventure of a lifetime.
The beauty of Egg for the children reading the books is his intention: to excite and motivate the children to look outside their current state of knowledge and dare to consider a world outside their perception. In short, to stretch their imaginations in ways that allows them to dream about what the world can hold for them, and then show them how possible it really is.
On their first adventure together, Egg takes Spartan and his group of friends on a trip to the Rainforest be transporting them through space and time. When they arrive, Egg guides the children to through their adventure in getting to know the people of the Rainforest and learning of the challenges they face for their environment. With Egg's guidance, they learn how to trust themselves, and their positive instincts to do good in the world.
When your child gets to know Egg, they can go on the same adventure of stretching their imagination and giving them reason to think outside the box to build lifelong confidence and self-assurance.
Was this post helpful?  Leave us a comment and tell us what you think!
#traveltheworld #kids #seethesights #teachyourkids #fullcyclepublications #spartanandthegreenegg  #books #nabilakhashoggi #OnTheBlog