CONTRIBUTORS
Ted Ruybal
Designer:
A born military brat, Ted has lived throughout the United States and Europe for most of his life. Experiencing art and creative culture from all over the world inspired him to make creativity a life-long career. Having worked for various advertising agencies and major corporations, including Neiman Marcus, Dieste Harmel & Partners, Tracy Locke and DDB Needham, Ted eventually started his own publishing group, Wisdom House Books. "It is an amazing feeling to be freely creative, each book design is its own work of art, always different from the next, always a new challenge"
Naela ElAssad
Artist, photographer and graphic designer:
Naela pursued her passion for photography, music, poetry, and design from a truly young age. After completing her studies at the International Center of Photography in New York, she traveled the world successfully working and expressing herself with her art. Naela lives in London with her family.
Manuel Cadag
Manuel is an artist and illustrator who lives in the Philippines.*All characters and book illustrations were created by Nabila Khashoggi, and Illustrated by Manuel Cadag.
Creative Illustrations Studio
We are a team of Illustrators and Designers who work together to produce an excellent quality of work. The artists who work in Creative Illustrations  Studio put all their energy, passion, time and effort into creating a project that will satisfy each client's expectations.*Explore' Travel stickers, world maps and egg puzzle designs were created by Nabila Khashoggi and illustrated by Creative Illustrations Studio.
Amanda Sloane Murray
Story structure and Editor:
Amanda is a writer who lives in Los Angeles with her family and two very small black dogs with beards. She loves creating stories for kids she's never met as much as she loves reading to her own kids at bedtime.
Joan Warschauer
Proofreader:
Though I am presently working in upstate New York, my heart and spirit of child-inspired adventure began with the birth of my first, of seven, godchildren in California. I was blessed, in 1990, with a son, Alex who, as a recent college graduate, inspires me every day.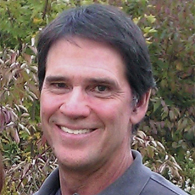 David Wenzel
Nationally recognized Artist/illustrator
David Wenzel has been creating original artwork and designs for display and publication for over 35 years. With an appreciation of nature, a foundation in design and attention to detail, David has developed unique styles of art that are popular to collectors and businesses alike. Versatile in many mediums, he has illustrated numerous children's books and created art for a variety of product lines and licenses. David is a graduate of Kent State University and resides in Valley City, Ohio with his wife, Liz.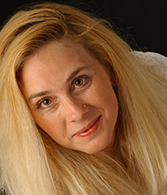 Melody Bussey
Senior Content Manager
Though Melody only stands a little over 5 feet, she lives large on the page.
With more than 25 years as a working writer, editor, researcher and marketer, she's very adept at putting on more than one hat at a time and looking stylish while doing it.
She's pretty sure in a past life she might have been a juggler. Melody lives in Florida with her new puppy, Riley, who gives her great ideas and advice.