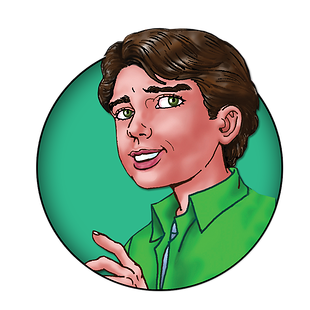 Spartan, the main character in the Spartan And The Green Egg book series, has some skills that your child who loves adventure can benefit from. His uncanny ability to lead his group of friends in a generous, loving way makes him the perfect example for your child to hone their own leadership skills after.
Here are Spartan's three main leadership attributes your child can hook onto and establish for life within the books and by joining the Explorer's Club:
1. Conservatively Curious
Spartan has a love for adventure, and dreams about creating new places to explore with his friends. But when an alien appears on his kitchen table in the form of an egg, he doesn't let his excitement override his sense of curiosity. He pauses long enough to ask a series of questions about Egg's intentions, and lets his curiosity fuel his caution. When he is finally satisfied the Egg will lead them in a safe way, he agrees to go on the journey.
2. Quietly Observant
Spartan, although fully immersed in his adventure with Egg and his friends, remains quietly observant, always sizing up the situation to make sure he feels good about their choices in a foreign land. This attribute is one that teaches children to learn to listen to and trust their instincts, a practice that can serve them as positive and effective leaders for the rest of their lives.
3. Decisively Emotional
Spartan never strays from his sense of responsibility to himself and his friends while on their journey with Egg, but he also allows himself to stay in touch with what he is feeling, which allows him to make decisions based on his own internal compass rather than what is going on around him. This skill exemplifies to children that their feelings are their greatest guide, and when combined with a sharp sense of leadership skills, they can begin a most effective practice of becoming compassionate leaders.
#traveltheworld #kids #seethesights #teachyourkids #fullcyclepublications #spartanandthegreenegg  #books #nabilakhashoggi #OnTheBlog